New
OPENTUNITY: OPEN HOUSE DAYS AT IBARMIA
This year you will not find us at EMO Milano, but we will be waiting for you at our OPENTUNITY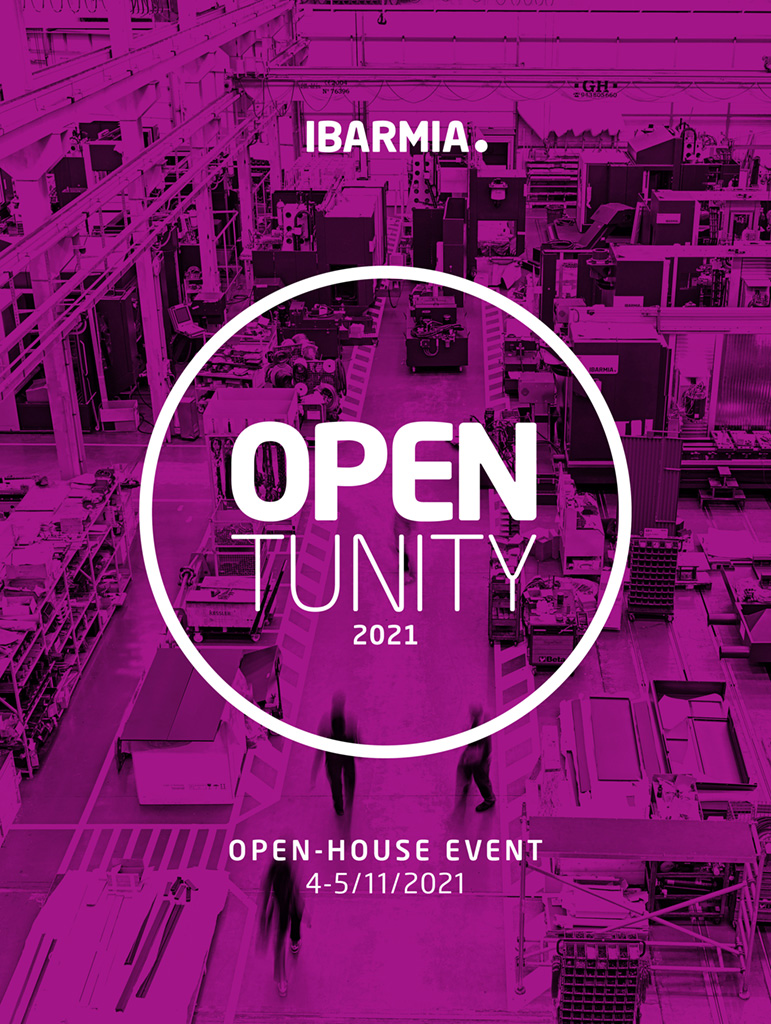 The most expected exhibition of the year has arrived; we are just entering into the EMO Milano 2021 week, which will take place from the 4th to the 9th of October. Some of the most important companies of the metalworking industry will be present at the Fiera Milano exhibition center, but this year, wishing the best to all those participating there, IBARMIA will be focused on the preparations of our own exhibition, the first in-house event to be held by IBARMIA.
We are talking about the OPENTUNITY, an event in which during November 4 and 5 our factory in Azkoitia will open the doors to distributors, technology partners, customers, suppliers, and employees. In short, it will be the meeting point for the whole IBARMIA family. During these very special days, we will have the opportunity to see some great developments and equipment on site, live demos, technical talks and much more. More info here. 
You should definitely not miss this event, because after such a long time without being able to meet in person, we have a lot of news to share and a lot to talk about with you. 
If you are interested in joining us for the event, follow us on LinkedIn and Instagram, and keep an eye on our next posts where we will soon publish more details about the event, and we will tell you how to get your invitation.
Looking forward to seeing you!