AMB is back – Join in the celebrations!
From 13 to 17 September 2022, the heart of metal working will beat in Stuttgart already for the 20th time, and IBARMIA will be there with 3 spectacular machining centers.
Get your invitation now to meet them all during the AMB 2022 exhibition at Hall 9-B32.
We look forward to welcoming you!
ZVH 58/L4000 EXTREME_
Machining center in mobile column architecture for work in up to 5 continuous axes by means of a rotating head (+/- 105º) and integrated rotary table of ø1000 mm, with linear travels of X 4000 mm, Y 1000 mm and Z 1100 mm and equipped with a powerful SK 50 electro-spindle of up to 12000 rpm and 84 kW.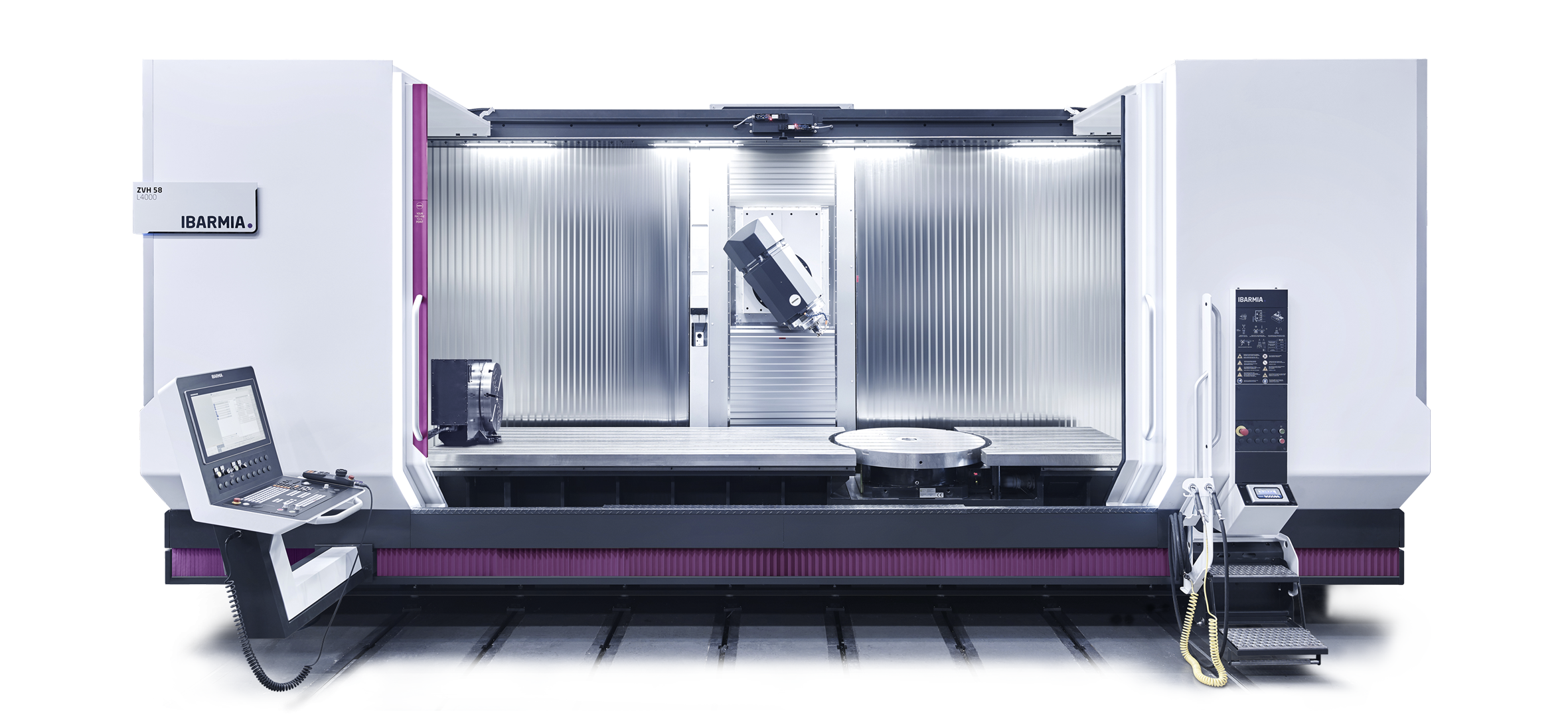 ---
THC 16 MULTIPROCESS_
5-axis universal machining center and multitasking (milling + turning + grinding) with linear travels of X 1600 mm, Y 1300 mm and Z 1200 mm for work on rotary table with diameters of up to ø1600 mm of pieces up to 6000 kg by Universal head with 45º (-15º / + 195º) rotation plane equipped with an HSK 100 electro-spindle of up to 12000 rpm and 84 kW.
---
LARGE DIAMETER RING PRODUCTION CENTERS
IBARMIA will also present the new range of MULTIPROCESS turning centers that integrate all the processes required for the complete machining of large circular parts: Turning, milling, drilling, tapping, boring and grinding. The multiprocess turning machines are capable of producing large circular parts in a single set-up.