IBARMIA
ADD+PROCESS
ADVANCED MANUFACTURING
Leading-edge solution for the new production requirements.
MANUFACTURING TECHNOLOGY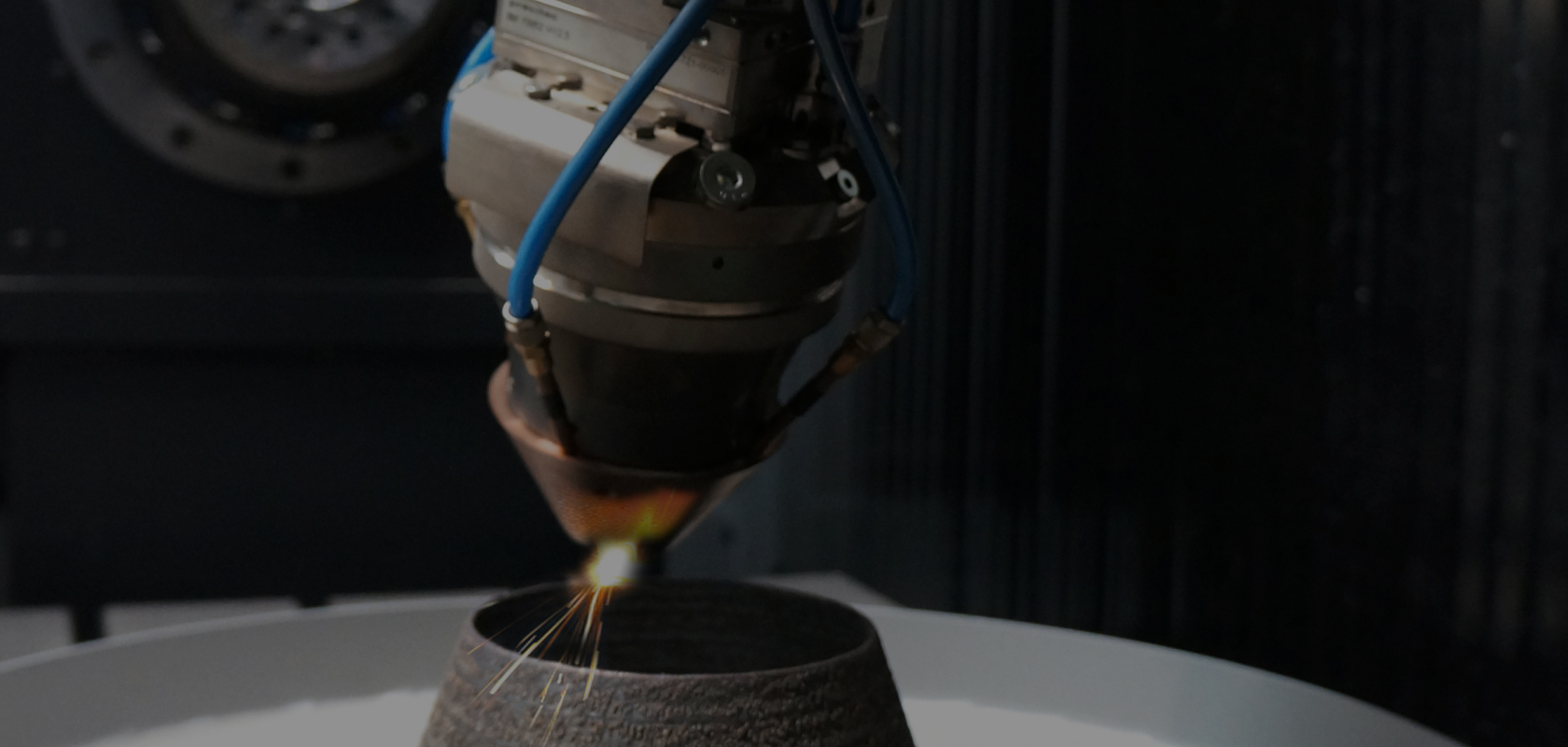 ADD+PROCESS incorporates a technology in which metal powder is injected into the focused beam of a high-power laser so its surface is melted into a pool of base material, powder delivered into this same spot is absorbed in the melt pool generating a deposit while the LMD moves around the working area creating the required shape layer by layer.
ADD+PROCESS
Integration & Process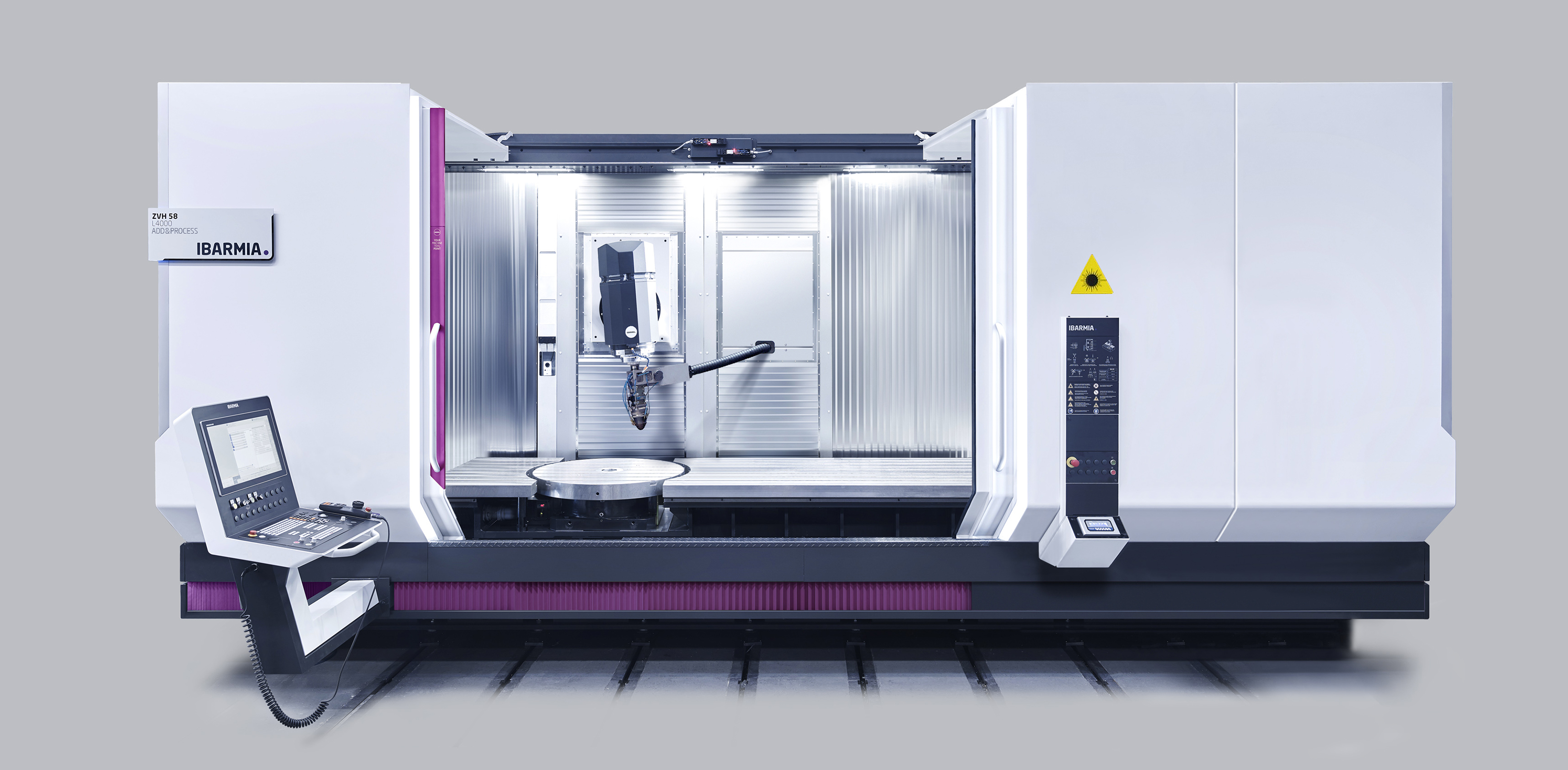 NOTHING CHANGES, EVERYTHING CHANGES
The combination of this technology is possible thanks to a LMD head attached to the tilting head of our 5axis machines which provides the same range of movements of a milling tool but working in the opposite way: adding material instead of removing it.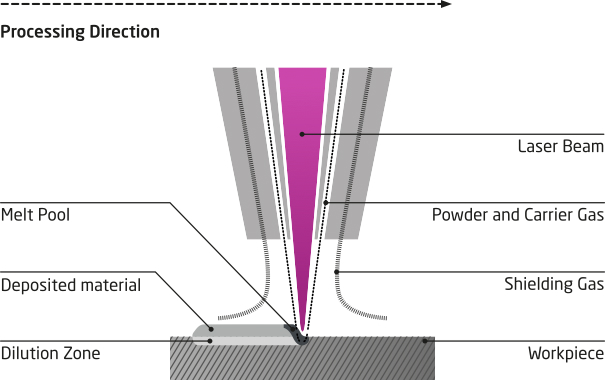 This technology creates extremely strong unions with properties similar or even superior to the base material. Different materials can be combined and the possibility to change the size of the material deposition spot allows creating very complex geometries.

ADD+PROCESS
Advantages of this Technology
MULTIPLY THE PRODUCTION CAPACITY OF YOUR MACHINE
By integrating ADD+PROCESS technology we join additive manufacturing capacity with 5axis machining capacity, combining different processes, operations and materials in one final workpiece thanks to a simple change of heads.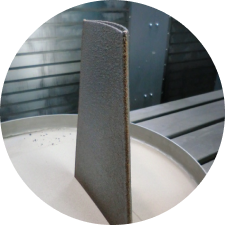 01
Freedom manufacturing
This system follows a tool path layer by layer to create a new shape that can later be finished following traditional machining methods.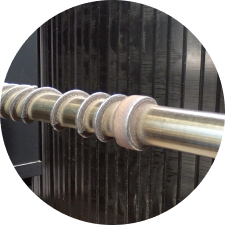 02
Aditional geometries
New shapes over a previously manufactured work piece combining different materials.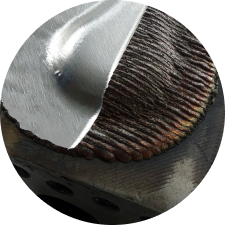 03
Surface cladding
Cladding of specific areas to improve their mechanical properties and life cycle.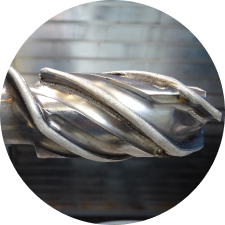 04
Material repair
Repair damaged parts by machining down the worn surface and building it back up by depositing cladding material.
NEWSLETTER
Subscribe to our newsletter to keep up to date with all our news.
SUBSCRIBE
SUBSCRIBE TO OUR NEWSLETTER
You decide
"Ibarmia makes the machine following your needs"
Contact with IBARMIA for further information
Contact us