C SERIES
TURNING CENTERS
For large circular pieces up to ø8500 mm
Turning centers in portal structure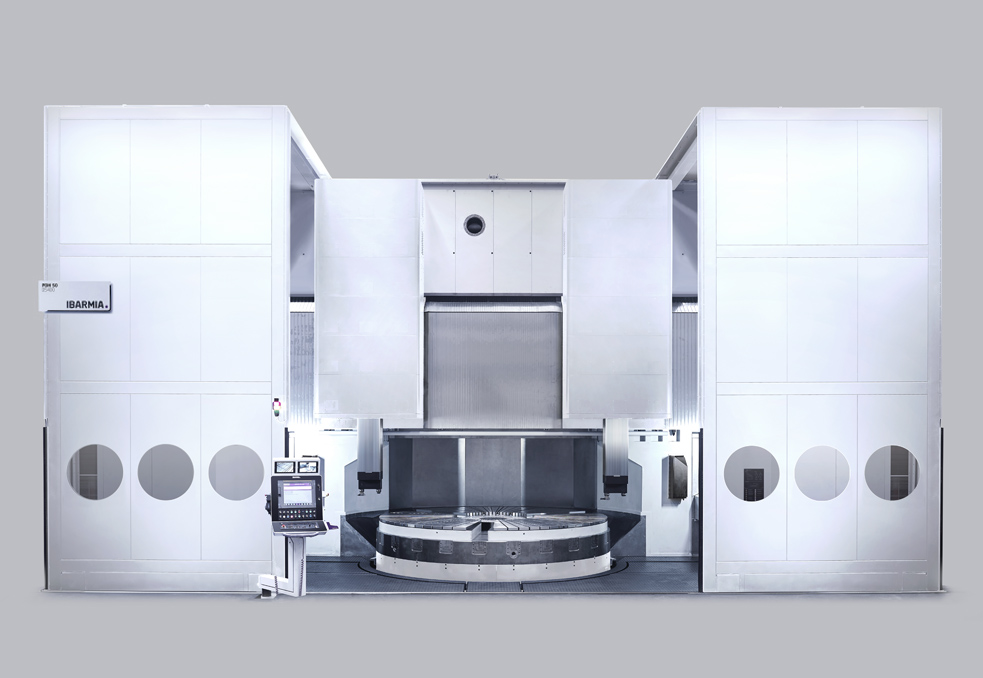 The new range of IBARMIA turning centers can be configured to accommodate all the processes required in the complete machining of large circular pieces: turning, milling, drilling, threading, boring and grinding. 
The finishing operations in this type of pieces are critical, reducing the number of set-ups avoiding errors is vital. The new IBARMIA turning centers have been designed to respond to these real market needs.

Maximum part diameter
ø 8500 mm
Maximum part height
1050 mm
RAM Type 1

Turning turret.
Standard: 320x320 mm. Option: 400x400 mm.
Strokes: 600-1500 mm

RAM Type 2

Integrated transmission (electrospindle).
Standard: 320x320 mm. Option: 400x400 mm.
Strokes: 600-1500 mm

Interchangeable heads

Automatic head changing system for turning, milling, threading, boring and grinding operations.
TURNING CENTERS
Main advantages
Turning tables
Turning plates with Hydrostatic design developed by IBARMIA. Pinion-crown transmission driven by a double motor system.
Up to 50.000 kg / Up to 60 rpm.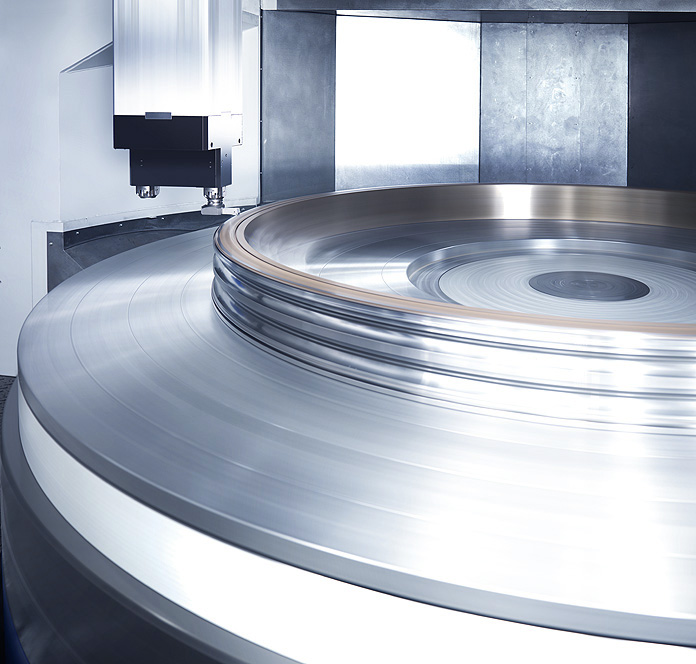 Fixed cross-beam
High rigidity fixed coss-beam made of casting GG-30 for hydrodinamic guiding system or in steel-welded for hydrostatic guiding system as option.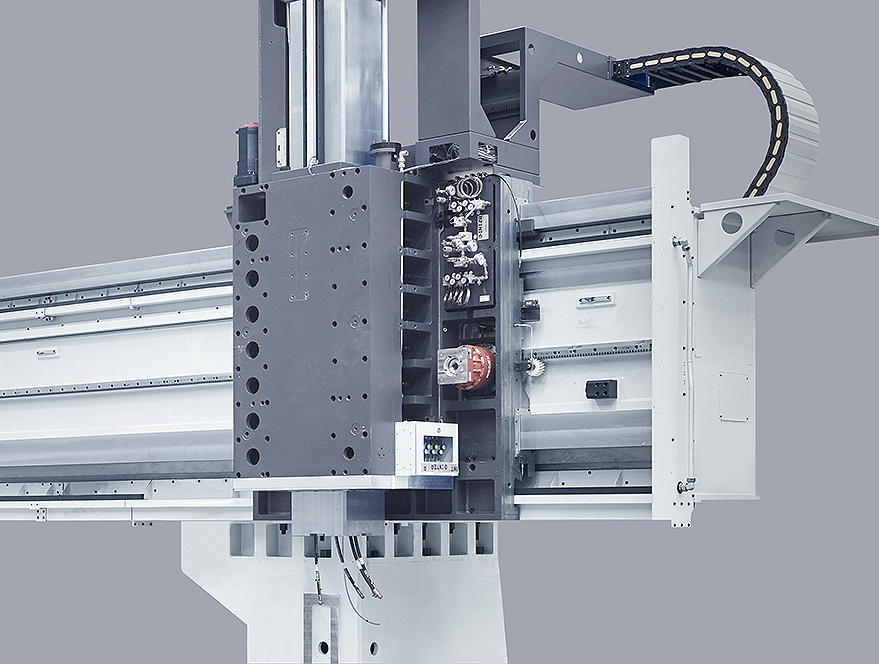 Fixture devices
A wide range of clamping fixtures to facilitate the loading and unloading operations as well as the clamping and unclamping operations updated to the demands of turning and/or grinding operations.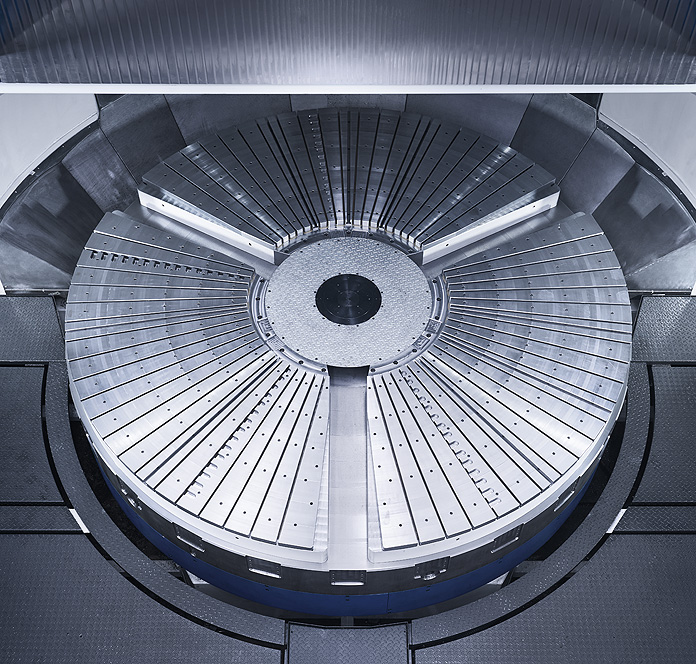 Powerful RAM concept
High precision RAM head with high cutting capacity. Equipped with prismatic and hidrostatic guides on X and Z axes for maximum reduction of vibrations. Travels up to 1500 mm.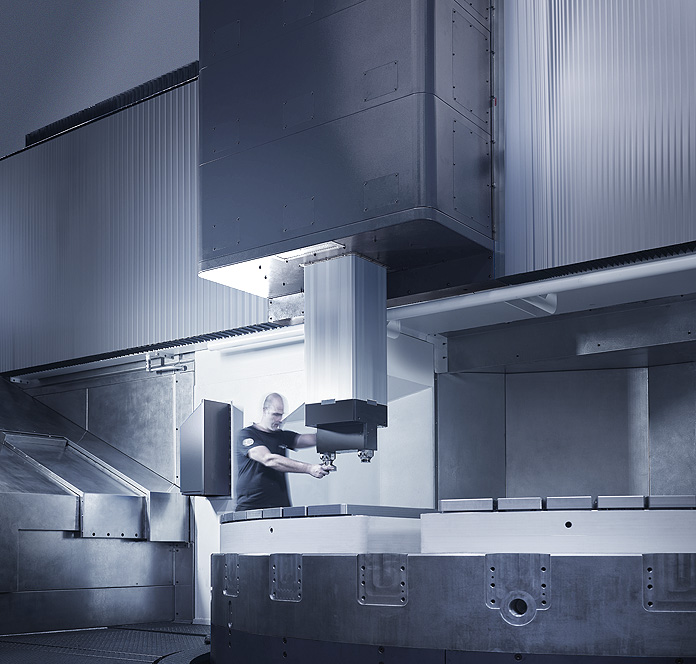 Maximum flexibility
Automatic change system of turrets and tool holders for turning. In the top level of the range (MULTIPROCESS), live RAMS are added to the high performance lathes, so apart from turning operations, the machine can also do drilling, tapping, milling, boring and even grinding operations.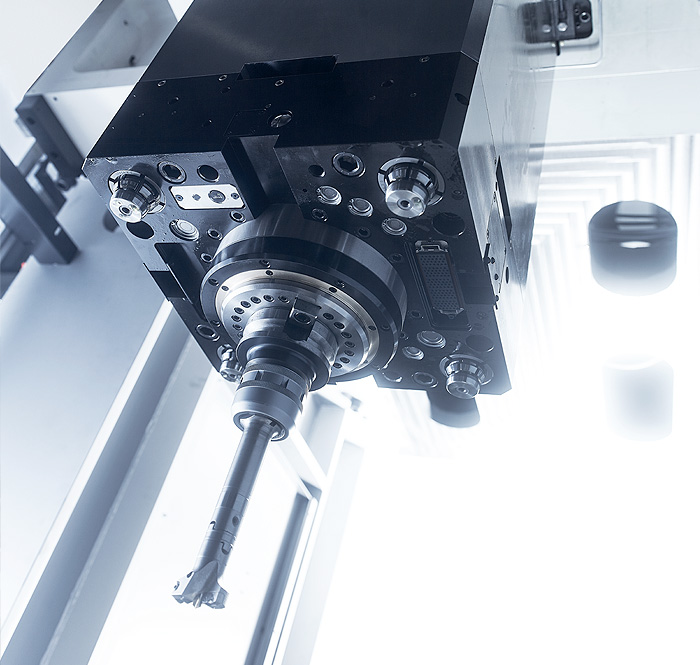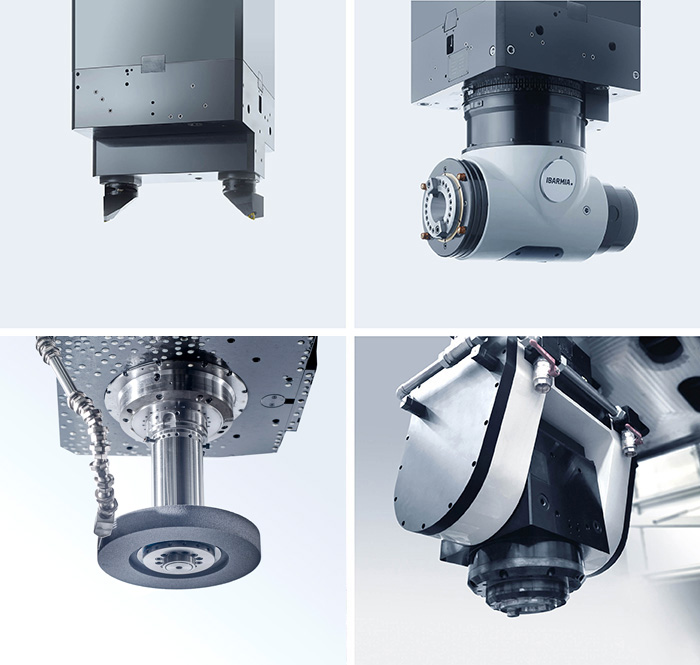 Customized tool magazines
Next to the standard tool magazines, IBARMIA offers tool magazines for the range of interchangeable heads and individual solutions for all the manufacturing needs.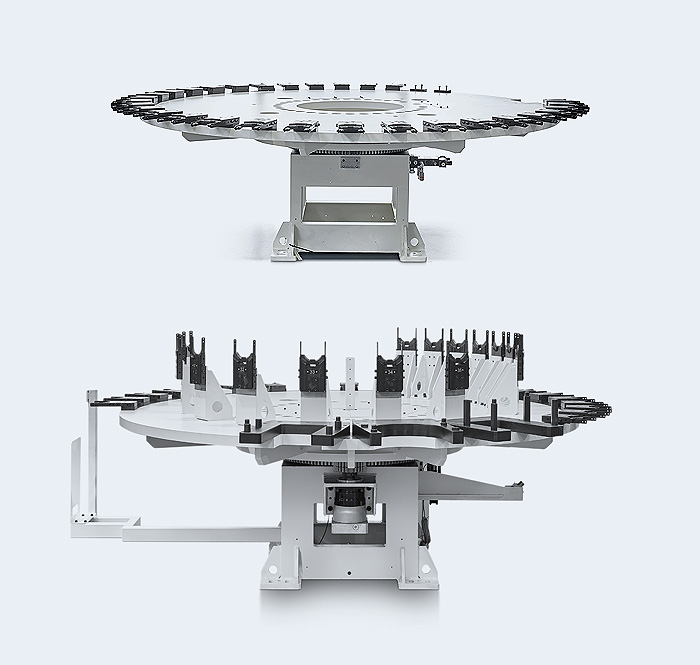 C SERIES
FIND OUT MORE ABOUT THIS PRODUCT
OFFSHORE

RENEWABLE ENERGY

OIL & GAS

LIFTING DEVICES

TELECOMMUNICATIONS

MEDICAL MACHINES
Leave us your data to download the catalog
Contact with IBARMIA for further information
Contact us