IBARMIA
AUTOMATION SYSTEMS
FLEXIBLE MANUFACTURING
Automation processes by machine Series:
SERVICE TECHNOLOGY
T SERIES
UNIVERSAL 5 AXIS MACHINING CENTERS
For large diameters up to ø3600 mm and automatic pallet changing.
01
Pallet management
Automatic pallet changing and storing systems
01

Pallet pools for T36 / T30 / T22 models
Due to the big size and loads of these parts, average cycle times and unattended work are key factor. IBARMIA manufactures modular solutions customized  from 2 to 4 stations with the capacity to be extended in the future.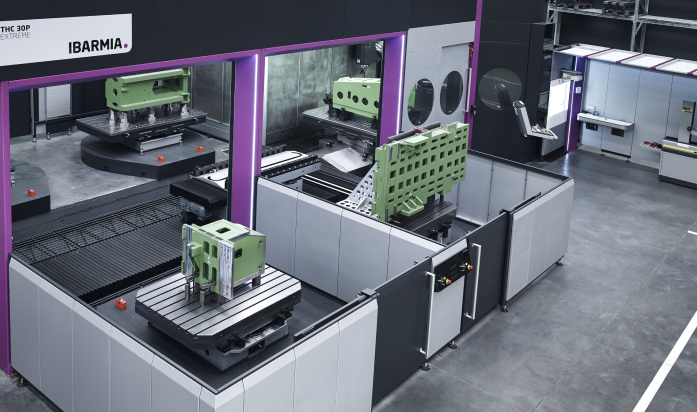 02

Pallet pools for T16 / T12 models
Installations integrating one or various T12 or T16 machines to maximize the productivity even in unattended working cells.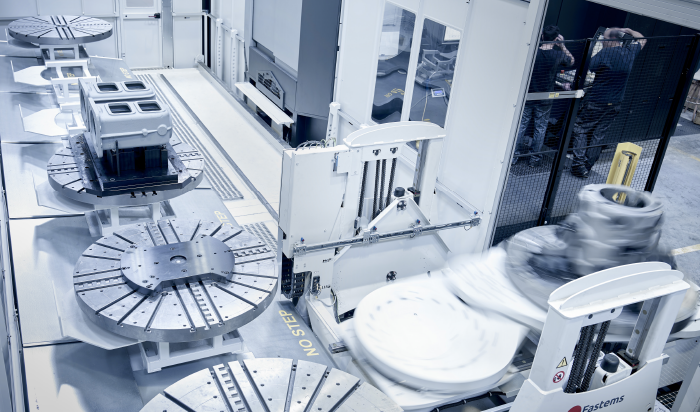 03

Automatic pallet changer for T16 / T12 models
A rotary double fork device on the frontside of the machine makes a quick change of two pallets.  A solution that increases the productivity of the machine with a minimal floor space occupation.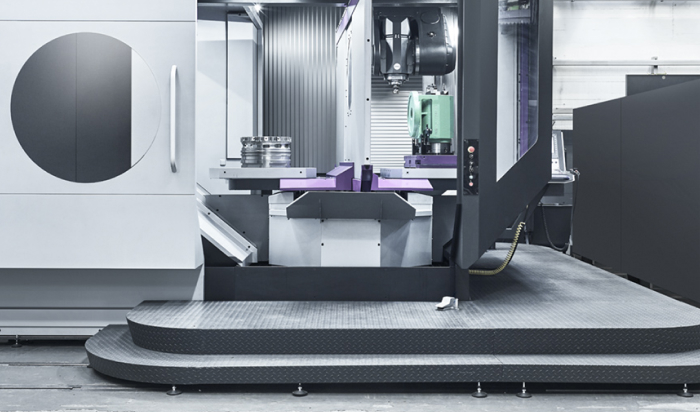 02
Advanced tool management
Smart tool magazines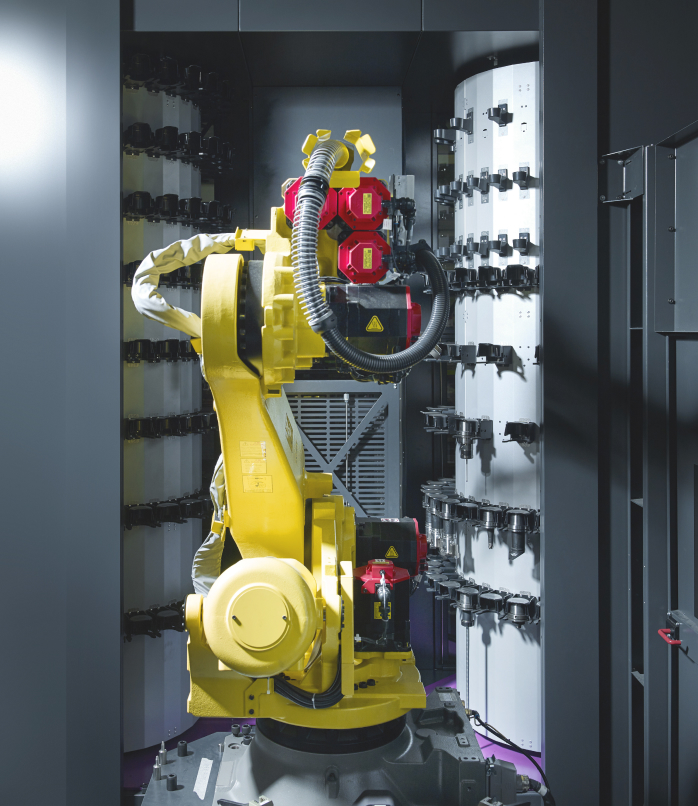 Robot operated large tool magazines
Large capacity tool magazines operated by a robot for automatic changes of special heads and their tools such as angle heads, boring heads, U axis heads, turning tool extensions etc…various configurations according to required loads.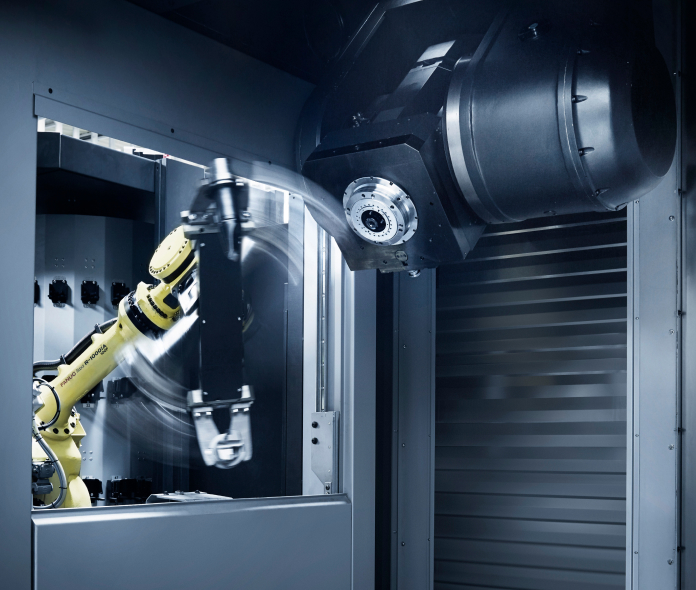 Z SERIES
MOVING COLUMN MACHINING CENTERS
For the largest variety of sizes and shapes, pendulum work and swing up to ø2000 mm.
01
Workpiece management
Autonomous production cells
Automatic piece loading / unloading stations
Intelligent piece loading systems operated by robots able to work with one or various machines either through the front side or the side windows of the machine leaving the front available  for operators' access.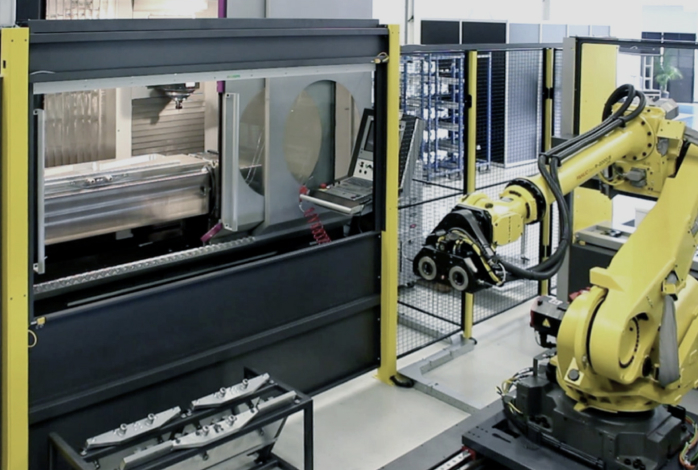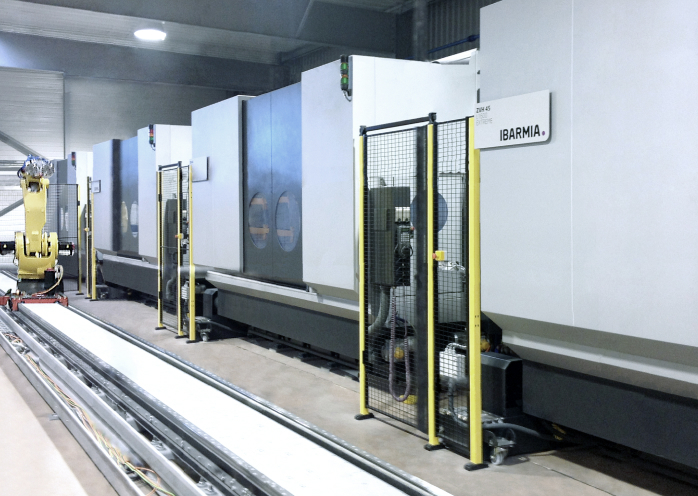 02
Advanced tool management
Smart tool magazines
Robot operated large tool magazines
A robot on the side of the machine works together with the machine standard tool changer to load special tools and large angle heads.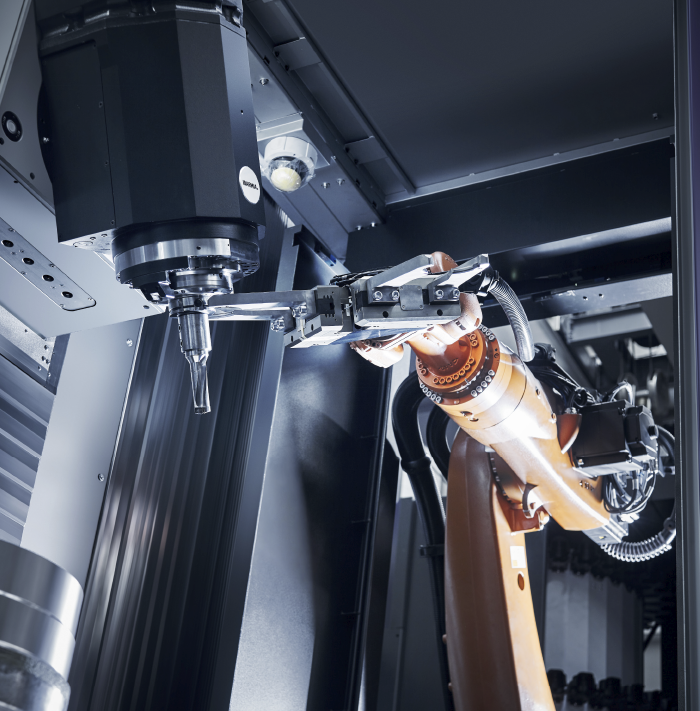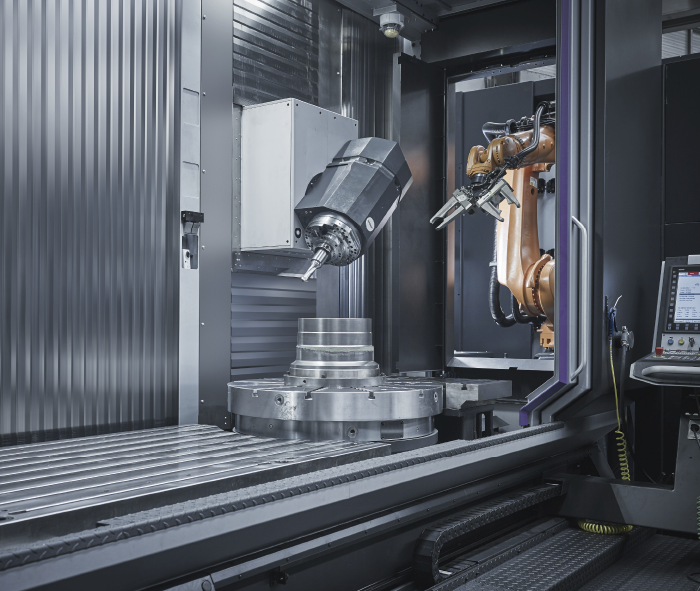 AUTOMATION NEWSLETTER
If you want to receive information about our automation processes, subscribe to our newsletter to keep up to date with all our news.
SUBSCRIBE
SUBSCRIBE TO OUR AUTOMATION NEWSLETTER
Fill in the form so that we can send you all our automation news.
You decide
"Ibarmia makes the machine following your needs"
Contact with IBARMIA for further information
Contact us