Z SERIES
MOVING COLUMN MACHINING CENTERS 
The most flexible platform in a wide selection of sizes and axis combinations
For the largest variety of sizes and shapes, pendulum work and swing up to ø2000 mm, unlimited flexibility makes this platform a must have for any machine shop.
Extra-long parts
Large diameter parts
Extra-large diameter parts
The Range
By Manufacturing Technology
Z SERIES
FIND OUT MORE ABOUT THIS PRODUCT
Z SERIES
CREATE
YOUR OWN MACHINE
Three construction sizes
For SK40 & SK50
Larger columns for even more
powerful spindles.
Size 4
Y: 600 / 800 / 1000 mm - Z: 900 mm
Spindle type
SK 40 • HSK 63 • CAPTO 6
Size 5
Y: 600 / 800 / 1000 mm - Z: 1100 mm
Spindle type
SK 50 • HSK 100 • CAPTO 8
Size 6
Y: 1100 mm - Z: 1100 mm (Op. 1300 mm)
Spindle type
SK 50 • HSK 100 • CAPTO 8
Longitudinal travel
Up to 12.000 mm in X axis
Travels: 1600 / 2200 / 3000 / 4000 / 5000 / 6000 / 7000 / 8000 / 9000 / 10000 / 11000 / 12000 mm
Cross travel
Up to 1100 mm in Y axis
Travels: 600 / 800 / 1000 / 1100 mm
Vertical travel
Up to 1300 mm in Z axis
Travels: 900 / 1100 / 1300 mm
Headstocks
For machining in
5, 4 or 3 axis
ZVH spindle head
4 axis movement.
Continuous tilting head with torque motor. +/- 105º
Up to 20.000 rpm
ZV spindle head
3 axis movement.
High Dynamics spindle.
Up to 20.000 rpm
Since 1986
A wide range of models, following the basic principle: Quality, accuracy and unlimited flexibility.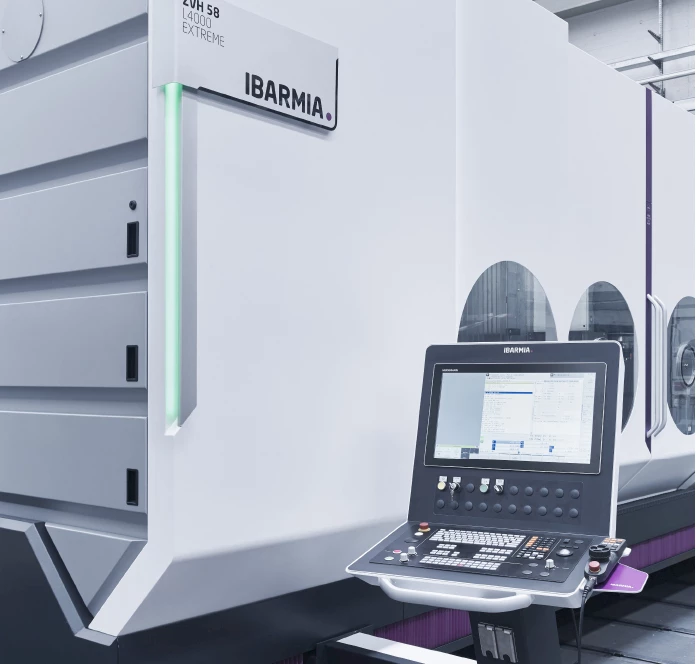 Moving column
We are specialist with more than 30 years experience. Completed isolation of structural bodies.
Zero Gravity Design
Constant rigidity along the entire cross travel allowing constant cutting performance.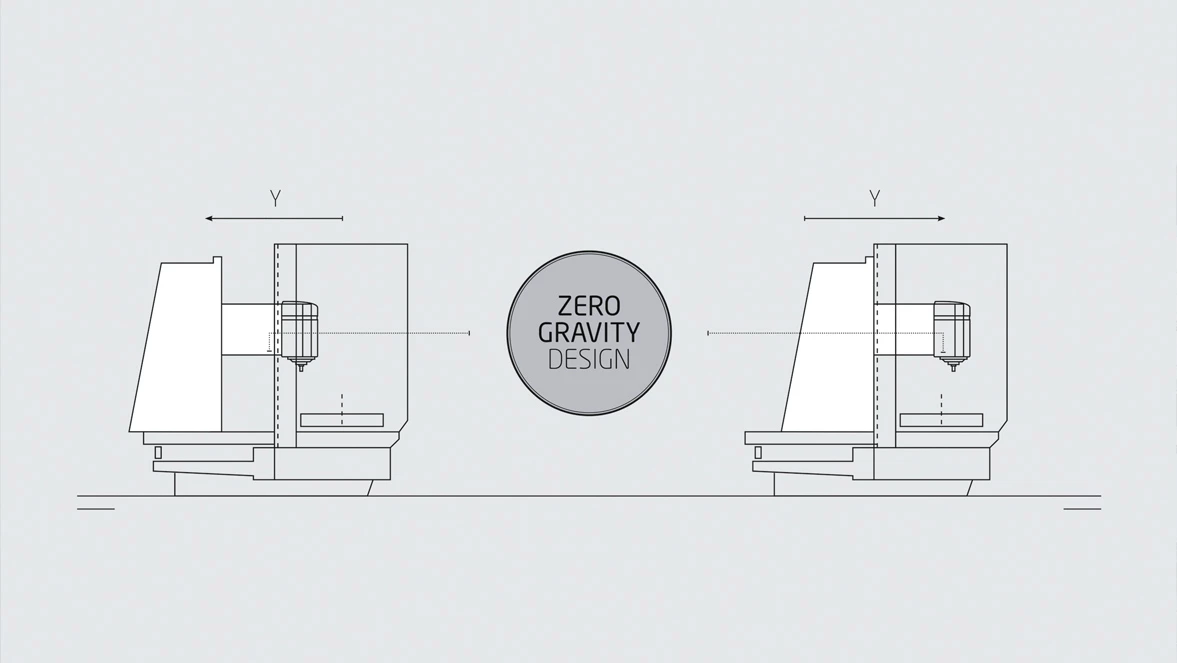 Automatic Tool Change
Outside the working area to avoid interference, the tool magazine travels with the carriage that makes the longitudinal movement, allowing the tool change at any position on the X axis.
Unlimited Flexibility
Configurability: Create your own specification.
Applications: Make more with less.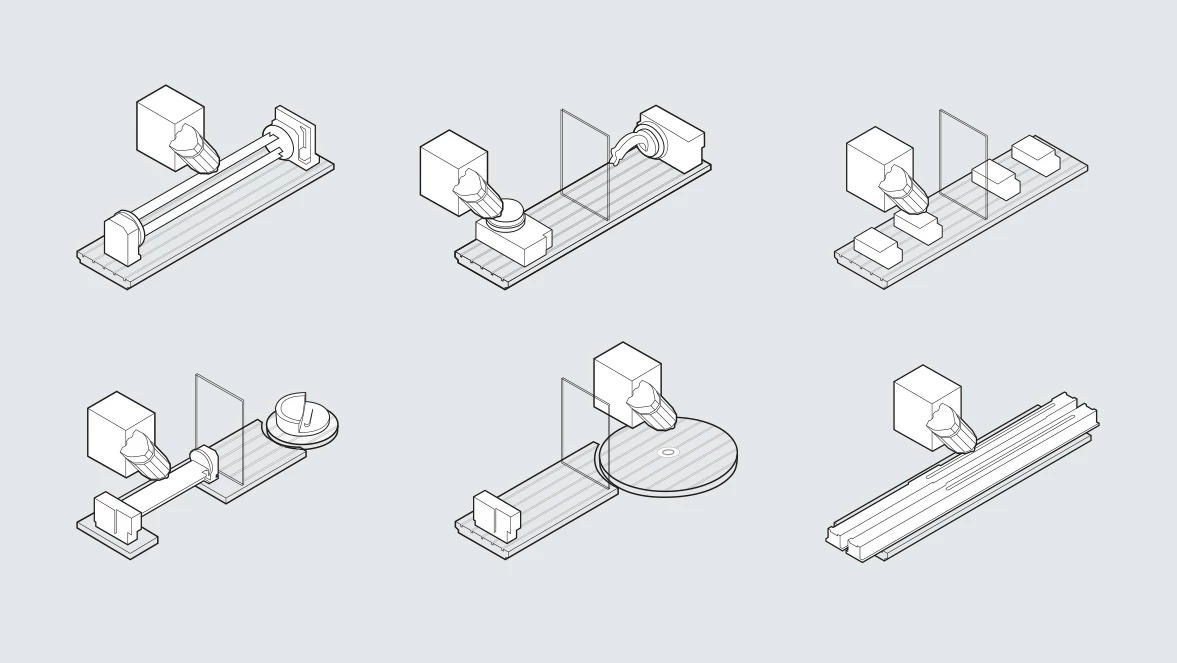 Combination of rotary tables
Built-in rotary tables and bolt-on rotary tables to work either in vertical or horizontal axis.
Large swing diameters: Up to ø2500 mm
Combination of a fixed table with a large diameter rotary table for 5 axis machining of parts up to ø2500 mm.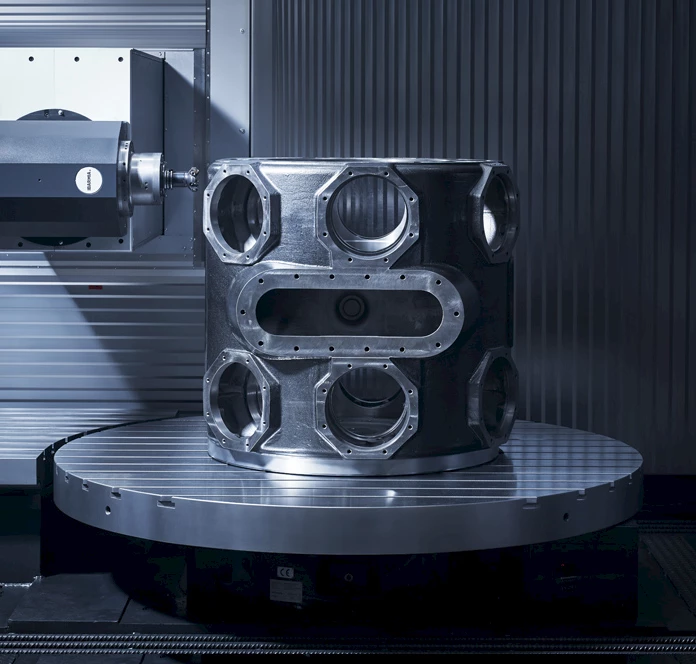 Double trunnion fixtures 
High production system that turn into one large trunnion system when required. No fixed table for better chip evacuation.
Smart sliding tables
Drastically reduce set-up times of parts of various lengths and quickly change fixtures to increase your productivity.
Ergonomics
An operator friendly machine with all features designed to make their life easier. Enjoy using the machine!
Leave us your data to download the catalog
Z SERIES
Contact us to learn more about the Z SERIES
CONTACT US
CONTACT US
Complete the form and tell us the reason for your inquiry so we can help you.
You decide
"Ibarmia makes the machine following your needs"
Contact with IBARMIA for further information
Contact us