MoM SOLUTIONS
ZVH 60/L6000 EXTREME
MAXIMUM PRODUCTIVITY IN THE MACHINING OF LONG AND EXTRA-LONG PARTS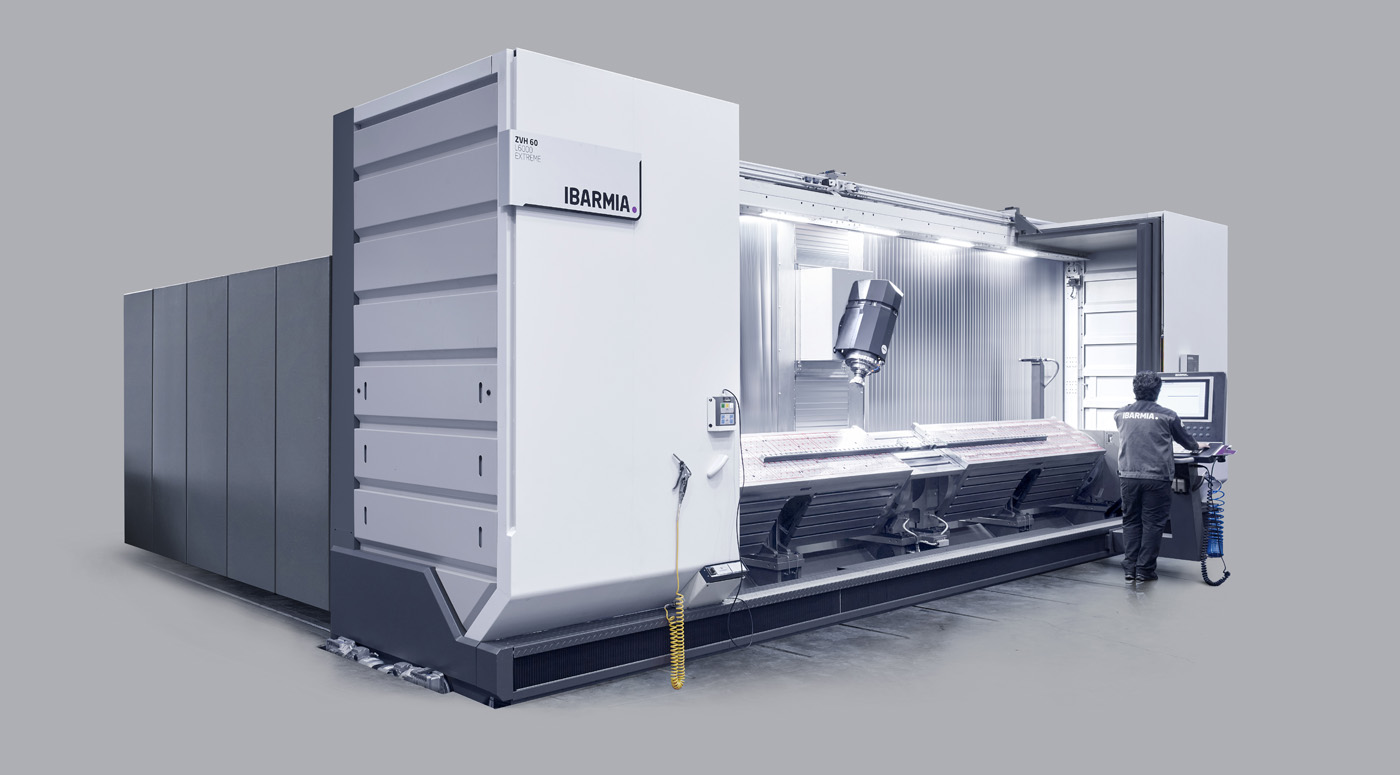 IBARMIA moving column machining centers offer a great configurability allowing the machining of a wide variety of shapes and geometries. 
The great advantage of this moving column machine is the possibility of longitudinal travel, with travels from 1600 to 12,000 mm. This results in a very wide range of available machine configurations. Given the importance of the X axis, one of the main features of the ZVH machines is that it is an ideal machine for machining long and extra-long workpieces that do not require a large transverse travel. In other words, ideal for long and narrow workpieces.
This powerful machine has been designed to machine industrial stainless steel knives up to 6000 mm long and weighing 2000 kg. In this case, the fixed table of the moving column machine has been replaced by two large tilting tables to maximize productivity by machining multiple sides in one clamping or working with inclined planes on the workpiece. 
These swiveling tables use two work surfaces. One with T-slots as which can be equipped with various clamping devices and another with magnetic especially for flat and long workpieces that need to be machined over the entire outline without interfering contours. Both swiveling tables can be used effectively in pendulum machining for main parallel set-up and production or by using a central plate over the complete working area. 
By combining a powerful torque-driven B-axis swivel head and swivel bridges, 5-side and 5-axis machining of diverse workpiece lengths and geometries can be effectively machined in one setup.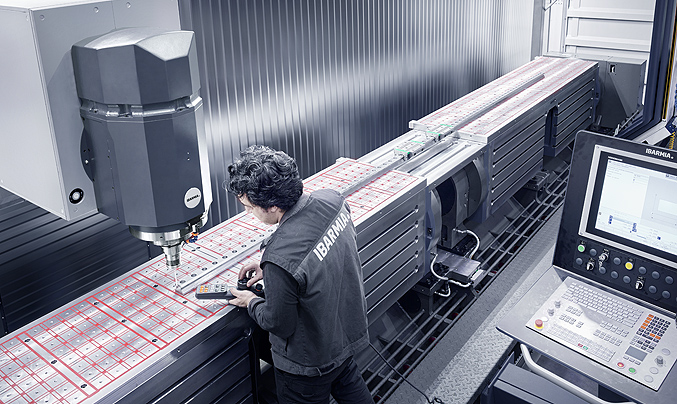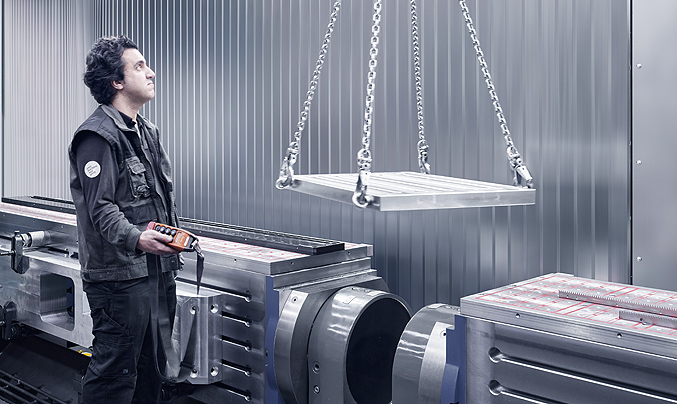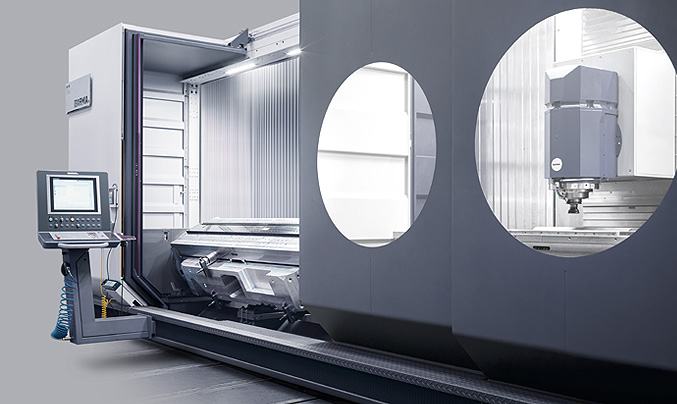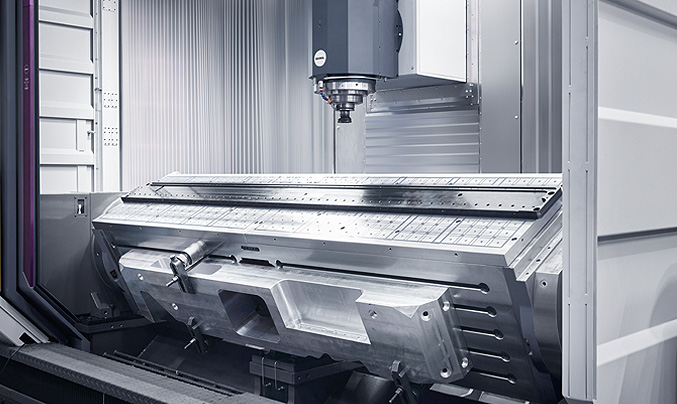 FIND OUT MORE ABOUT THIS PRODUCT
Fill in the form to download the catalog