New
IBARMIA AT EMO FAIR 2023
THIS NEW EDITION OF THE EMO HAS BEEN A LONG-AWAITED EDITION AND ONCE AGAIN, IBARMIA HAS FELT THE WARMTH AND SUPPORT OF IT'S ENTIRE COMMUNITY.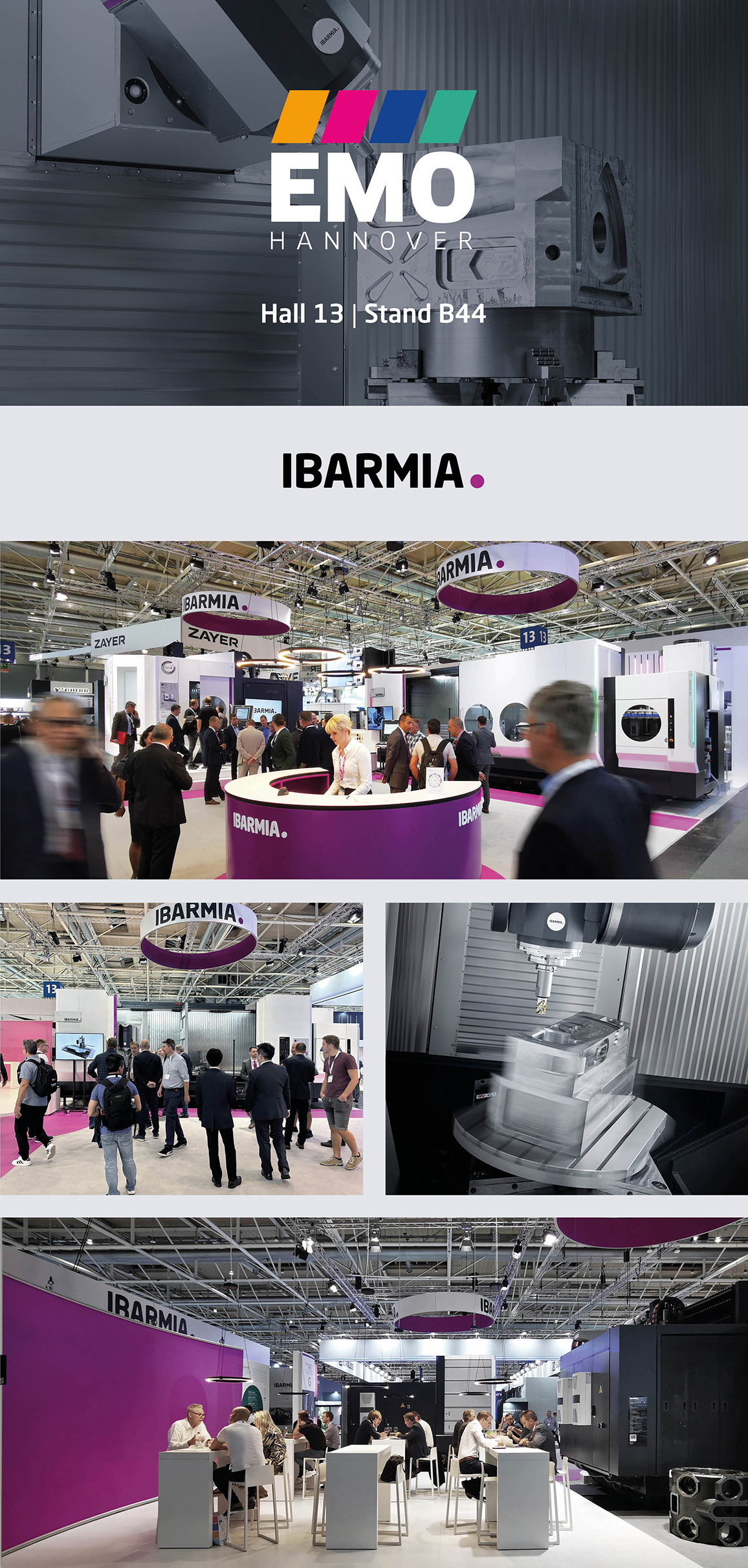 It is a pleasure to inform you about IBARMIA's successful presence at the recent EMO Hannover trade fair, where they had the honor of unveiling their New Generation of Z SERIES GEN6 and T SERIES GEN2 Machining Centers to the world for the first time.
The year 2023 has certainly been very special, as it marked the 70th anniversary of IBARMIA and coincided with the launch of these two significant advancements during the first edition of the EMO Fair free from COVID restrictions. It was an occasion well worth seizing, and so it was.
Undoubtedly, the ZVH 58/L4000 EXTREME GEN6 and the THR 12 EXTREME GEN2 took center stage during the presentation. The ZVH 58/L4000 EXTREME GEN6 impressed attendees with its cutting-edge performance and its ability to handle high-precision machining tasks. This model brings a significant improvement over the previous generation in terms of efficiency, dynamics, and ergonomics, all built on IBARMIA's proven mobile column architecture. On the other hand, the THR 12 EXTREME GEN2 caught the attention of visitors with its compact and versatile design. It serves as an optimal solution for advanced machining of medium to large-sized parts, showcasing its versatility and adaptability to a wide range of requirements in high-productivity 5-axis machining. Live demonstrations of these machines provided attendees with a deep insight into their capabilities and benefits, sparking valuable discussions on how they could be integrated into various manufacturing workflows.
The booth represented the largest display ever presented by IBARMIA throughout its long history as an exhibitor, drawing the attention of many visitors, including representatives from major engineering and manufacturing companies, as well as territorial delegations. In addition to showcasing the mentioned machining centers, technological presentations and an application gallery were offered. All the while, IBARMIA's technical team shared their knowledge about how this technology could positively impact production efficiency and quality. In summary, the offer was enthusiastically received by most visitors, certifying that the effort made was well worth it.
We look forward to building upon this success and eagerly anticipate the opportunities that will undoubtedly arise from this prominent machine tool industry trade fair.
Thank you to all.