New
IBARMIA at the BIEMH 2022 exhibition
This new edition of the BIEMH has been a long-awaited edition, in which once again, we have felt the warmth and support of the entire IBARMIA COMMUNITY.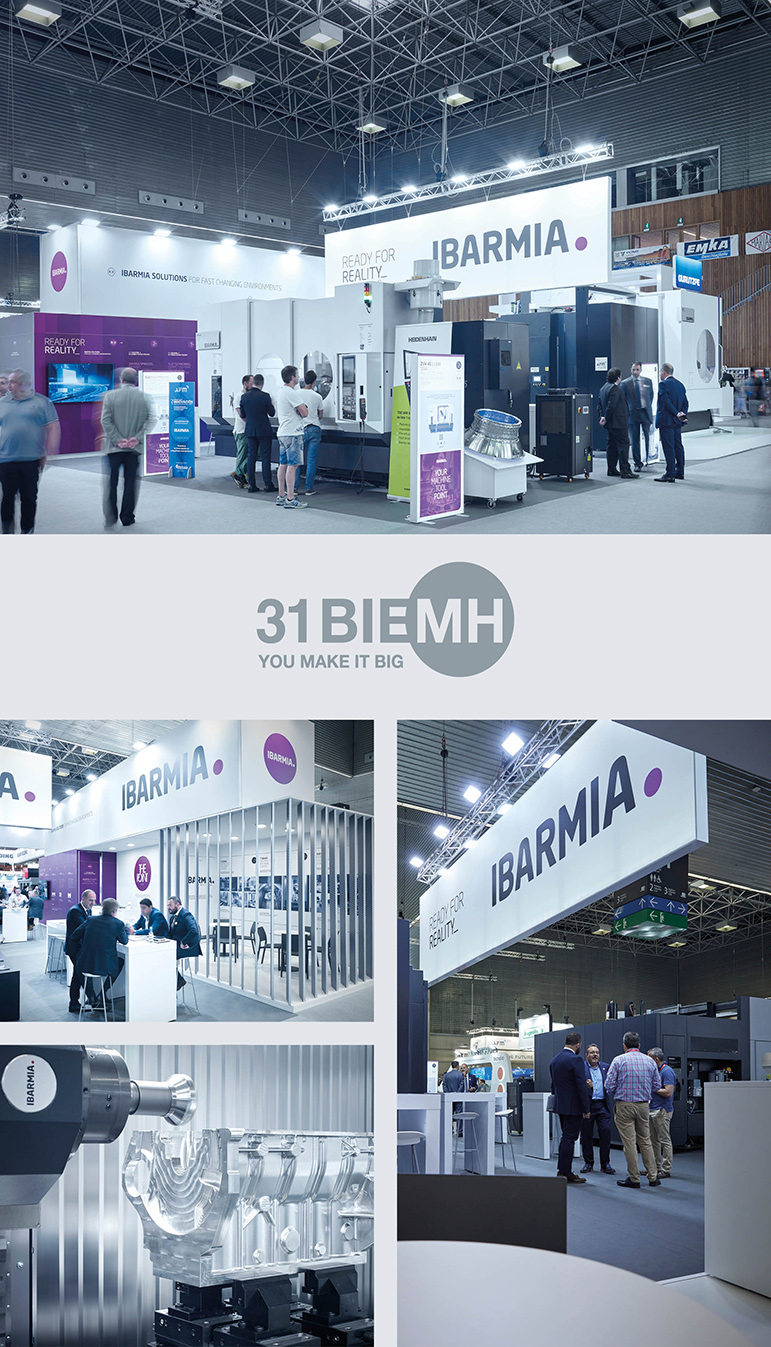 We would like to thank everyone who came to our stand during these five days: from customers, suppliers and employees to old and new friends. We have really enjoyed your company, and the conversations and small moments shared with all of you. Thank you for being there! 
It has been an edition where uncertainty and concern for the future have been recurring themes; we know that the industry needs to continuously adapt to new requirements, demands and deadlines. For this reason, we chose the claim "READY FOR REALITY", and everyone who came to our booth could see that IBARMIA's product range offers a wide variety of solutions adapted to changing environments. 
The STAR 1500, with a beautiful motor block from our Dutch automotive customer, was the perfect setting for demonstrations and technical talks about measurement and control from our supplier BLUM. 
The other big star was the THR 12P MULTIPROCESS 5-axis multitasking universal machining center with a roto pallet loaded with various workpieces. Accompanying this machine, we had the advanced housing machining demonstrator manufactured at the Center for Advanced Aeronautical Manufacturing (CFAA), an interesting application for the T SERIES. 
Our range of machining centers (C SERIES) displayed in mock-up version, also caught the eye of many, as multi-process lathes are the answer to a thriving environment where machines capable of producing large circular parts in a single setup are the key to further growth.
We complete our trade show program with a live broadcast of a talk show on the FUTURE OF THE INDUSTRY, with some very interesting points of view and with some very interesting guests. We invite you to listen to it in IBARMIA Channel! 
We arrived with great enthusiasm and a desire to meet you all again, and we leave full of strength and energy, and with the certainty that we are doing things right. Thanks again for joining us, and we hope you enjoy with this short report as a summary. 
FUTURE OF THE INDUSTRY
LISTEN TO THE FULL TALK ON IBARMIA CHANNEL
Listen