New
IBARMIA OPENTUNITY 2023: A Spectacular Success!
We are delighted to announce the resounding success of IBARMIA OPENTUNITY 2023, our flagship event showcasing the new generation of T12 and T16 5-axis machining centers. Held on June 14th and 15th at the esteemed IBARMIA Factory in Azkoitia, this event surpassed all expectations, leaving an indelible mark on the world of machining.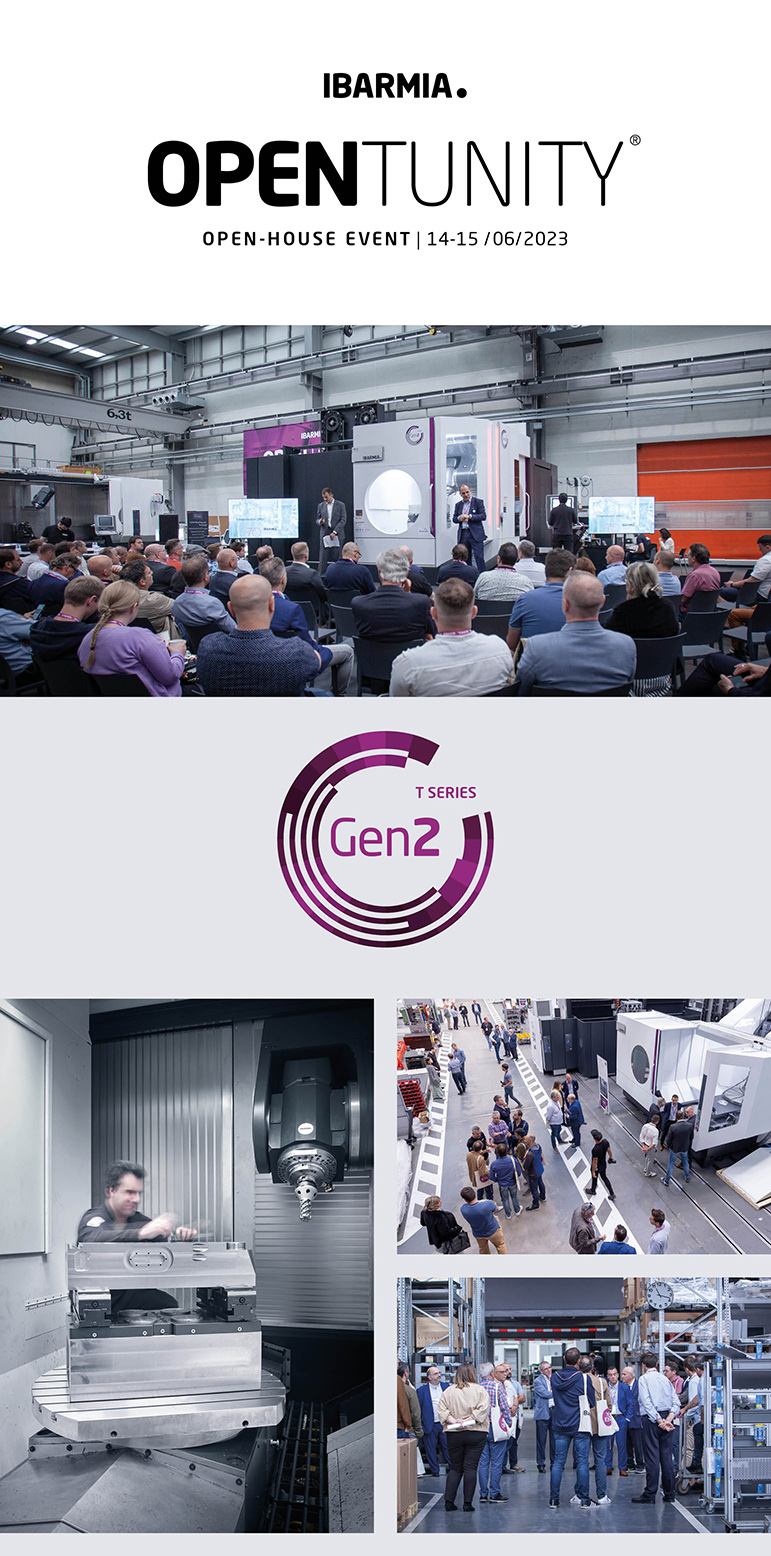 IBARMIA OPENTUNITY 2023 brought together a diverse community of industry professionals, enthusiasts, and experts from around the globe. The event was a celebration of innovation, technology, and collaboration, highlighting the remarkable advancements in CNC machining.
Attendees were treated to an extraordinary experience, immersed in a world of cutting-edge demonstrations, factory tours, and insightful discussions. Our state-of-the-art machines captivated the audience, showcasing unparalleled precision, dynamics, versatility, and efficiency.
The event also provided a platform for networking and knowledge-sharing, fostering meaningful connections and sparking new collaborations among participants. The exchange of ideas and experiences will undoubtedly shape the future of manufacturing, propelling the industry to new heights.
We extend our heartfelt gratitude to all who attended IBARMIA OPENTUNITY 2023, making it an exceptional and unforgettable event. Your enthusiasm, curiosity, and dedication to excellence contributed to its resounding success.
We would also like to express our appreciation to our passionate team and all partners involved in this event, whose unwavering commitment and hard work made this event possible. Their expertise and relentless pursuit of engineering excellence continue to drive IBARMIA forward. The live cutting demo on the new T12GEN2 was very interesting, thanks to the great collaboration of BLUM, FRESMAK, KENNAMETAL, SOLIDCAM, TECNALIA and ZOLLER.
For those who were unable to attend, we invite you to stay connected with us through our website and social media channels. We will be sharing highlights, insights, and updates from IBARMIA OPENTUNITY 2023, ensuring that you can still be part of this remarkable experience.
Once again, we extend our deepest gratitude to everyone involved in making IBARMIA OPENTUNITY 2023 an extraordinary event. Together, we are shaping the future of machining and revolutionizing the world of manufacturing.