New
STRONGLY COMMITTED TO R&D&i
IN 2021 IBARMIA HAS PARTICIPATED IN 7 HAZITEK R+D+I PROJECTS OF THE BASQUE GOVERNMENT - SPRI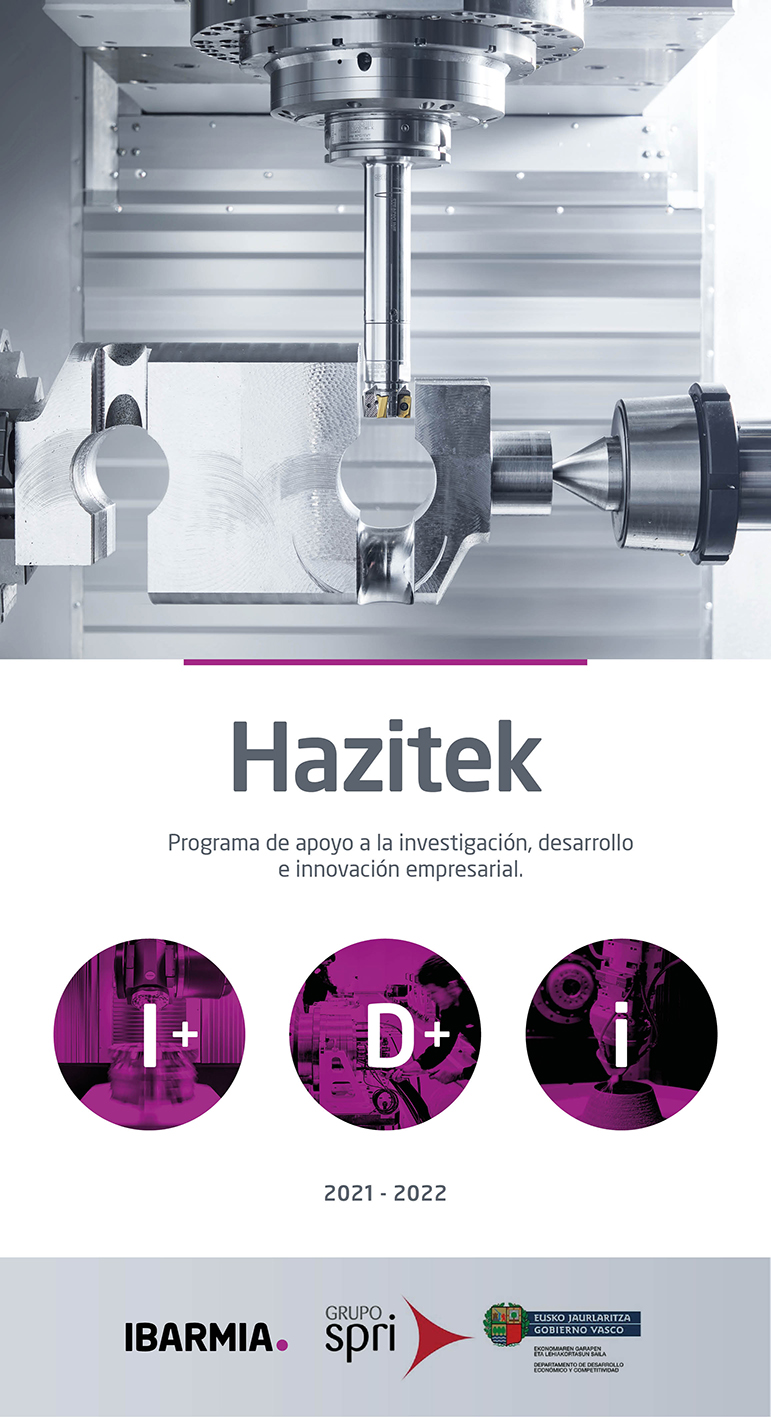 The seven projects are part of the Hazitek program of the Basque Government, and address key issues in the technological roadmap that will strengthen its technological offer for the Manufacturing of the future.
ERAZTUN
Project successfully completed with the development of a new family of multi-process vertical lathes for large diameter and height circular parts. Its main applications are in the wind power sector, with the machining of flanges and bearings. Discover our offer in the new web section dedicated to turning centers.
 
HI PREST
Precision is the key in this project with a focus on critical environments. To provide a highly reliable response, we are working on the development of a new machine architecture that takes into account all aspects of thermal optimization from the design phase.
 
ABIO II
The project advances in the development of a digital twin in the field of CFAA to optimize the orientation of IBARMIA's product to the requirements set by the aeronautical sector in terms of materials, safety, process, etc.
SmartCON
Project completed with the definition of a Smart Contract Industrial use case for machine availability as a starting point to explore digital identity and Blockchain technologies, tools and solutions for capital goods manufacturers. 
MECABAT
Development of machining solutions for the manufacture of structural parts for electric vehicles. This project will allow defining a new offer oriented to the new challenges presented by the automotive sector. 
FLEX24/7
Research in technologies for the design of ultra-flexible and self-reconfigurable manufacturing systems that ensure a fully agile and modular production.
AIAM
This research project focuses on technologies based on Artificial Intelligence (AI) and 5G to develop new solutions in advanced manufacturing equipment.
SUBSCRIBE TO OUR NEWSLETTER
Subscribe to our newsletter to keep up to date with all our news.
SUBSCRIBE
SUBSCRIBE TO OUR NEWSLETTER