New
IBARMIA continues committed to R+D+i
IBARMIA finishes the year 2020 with the participation in 6 HAZITEK R+D+i projects of the Basque Government – SPRI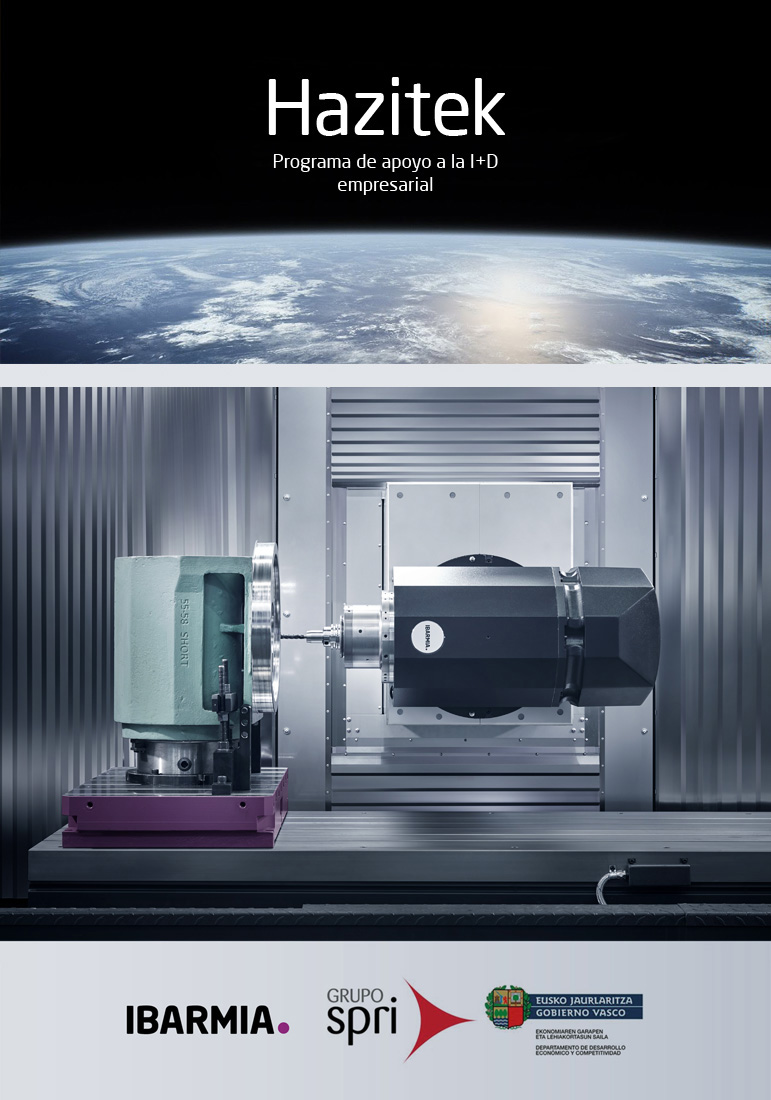 The projects address key issues in the technological roadmap that will allow to reinforce its technological offer for the Future Manufacturing.
MADINET
Digital value network for advanced services based on connected machines. This project aims to integrate IBARMIA machines into a cybersecure digital ecosystem that is interoperable with other systems to have the possibility of creating new services.
MADDTWIN
Industrial application of deposition technology (LMD and Machining) in a global and efficient hybrid platform. Within the Add + Process product line that combines the processes of milling, turning, drilling and additive manufacturing by laser, work is being done to develop its adaptation to industrial applications.
ERAZTUN
This is a development of a new family of multiprocess vertical lathes for machining circular parts of large diameter and reduced height in the wind power sector. It seeks to complement the solutions oriented to the wind energy sector, especially developing the field of turning.
HI PREST
Technologies for highly reliable and submicron precision mechanisms in critical applications and environments. We are searching for strategies and components that allow reaching more ambitious levels of precision in machines.
ABIO II
Development of machines and systems for the competitive manufacture of aeronautical components. The CFAA (Aeronautical Advanced Manufacturing Center) is working on a specific product range for the aeronautical sector, meeting its requirements in terms of materials, safety, process, etc.
SmartCON
Integration of digital identity and BlockChain to create value-added services based on Industrial Smartcontracts. This project wants to explore with use cases, the possibility of creating technologies, tools and solutions to allow the creation of new digital business models for capital goods manufacturers.
SUBSCRIBE TO OUR NEWSLETTER
Subscribe to our newsletter to keep up to date with all our news.
SUBSCRIBE
SUBSCRIBE TO OUR NEWSLETTER