New
IBARMIA, AT CIMT BEIJING 2021 EXHIBITION
We will participate at the CIMT exhibition in Beijing, from the 12th to 17st of April. Hall E4, Stand B012.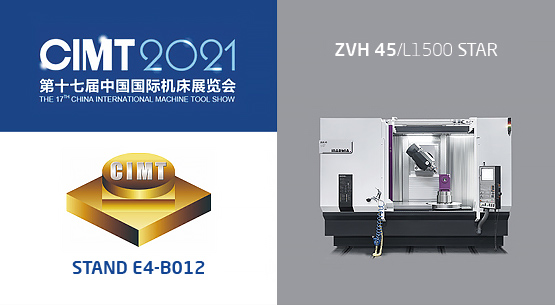 China International Machine Tool Show (CIMT) founded in 1989 by China Machine Tool & Tool Builders'Association, is the most prestigious international machine tool exhibition in China every odd-numbered year. It is one of the big-four international machine tools exhibition in the world.
In the past 30 years, the international influence of CIMT has been increasing. It has become an important place for technology exchange and trade of international advanced manufacturing. It has become a platform for the latest achievements in modern equipment manufacturing technology. It is a vane and barometer for the progress of mechanical manufacturing technology and the development of machine tool industry in China. CIMT brings together the most advanced and applicable machine tool products in the world. It is an international showcase for domestic buyers and users.